Looking for the 'Best Landscapers Near Me' Washington IL?
As the seasons turn and the ground starts to green, it's a good time to ask, "Where are the best landscapers near me?" Developing a relationship with a landscaper to help you maintain your Washington IL lawn can make enjoying warmer weather much more relaxing. At Mobeck Lawn & Landscape, our team is committed to helping you enjoy the outdoors without the stress of maintaining it. Led by an owner with a degree in Horticulture Landscape and Turf Grass management, our team will tackle any terrain.
Services We Provide
Whether you're in the design phase, ready to install a new landscape, or just need someone to help you tend to what you already have, Mobeck Lawn & Landscape is the call to make when looking for "best landscapers near me." We can tackle any terrain and shape it with hardscaping. The use of man-made structures like retaining walls is a primary feature of hardscaping and allows us to create spaces that the natural environment doesn't allow.
What's more, we also offer a full set of skills to keep your yard looking its best. As lawn care experts, we we offer seasonal maintenance for your needs. We provide core aeration for a greener yard. In addition, we tackle fall and spring cleanup services and mulch installation as well. And when snow and ice hit in the colder months, just call us and we'll be there to tackle your needs. We're more than your go-to summer experts; we're here for you throughout the year.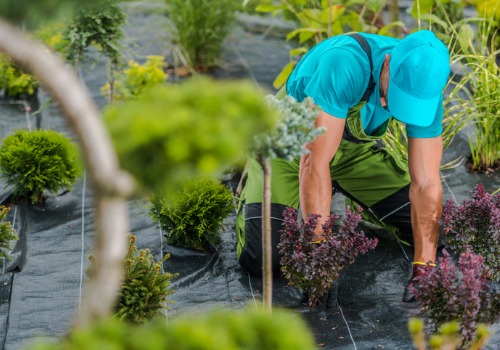 It Started Small
In 2015, Logan Mobeck founded Mobeck Lawn & Landscape. In those early days, he folded down the back seats in his parents' Pontiac Grand Prix so that he might carry the necessary equipment. Then, Logan set out to make his community more beautiful. After achieving his degree, he has been able to build out the business by hiring more employees so that he can better serve more clients. As the company continues to grow, our goal is to keep serving customers while providing benefits and security for our employees. That desire is fueled by our want to help clients feel comfortable in their lives.
Call us Today
Don't waste any time. Give us a call today to request a free quote at 309-989-4496. And check out our gallery so you can get inspiration for what your space could look like. We're sure you'll see why we're considered the "best landscapers near me" in the Washington IL area.