Mobeck Lawn & Landscape is the Call to Make for Commercial Landscaping in Peoria IL
Our outdoor spaces are the first thing potential customers see when engaging our businesses. That's why hiring a skilled team to do your commercial landscaping in Peoria IL is so important. You'll want a team that's capable of designing from the ground up or creating something to fit what you already have. You'll want a team that can show you 2D and 3D designs so that you can understand the overall layout as well as get a more immersive look at what your customers will encounter. But more than anything, you're going to want a team you can trust to get the job done on time so that your customers aren't greeted by construction zone instead of a calming entrance. That team is Mobeck Lawn & Landscape.
About Mobeck Lawn & Landscape
Mobeck Lawn & Landscape started in 2015 out of the back of owner Logan Mobeck's parents' car. Since then, Mobeck Lawn & Landscape has stayed committed to customers and community as we grow. After completing his degree in horticulture landscape and turf grass management, Logan built out his team with more cars, tools, and team members so they can tackle everything your project needs.
These days, modern design relies heavily on the use of special design software to optimize the entire process. Gone are the days of pencil and paper sketches where all you could get was an idea of what you'd end up with. New 3D imaging allows an immersive visual representation of your landscaping allowing you to explore every angle. And 2D imaging allows for an overall map of where features in your landscape will be located. We offer the latest tools to ensure your commercial landscape design looks great for years to come.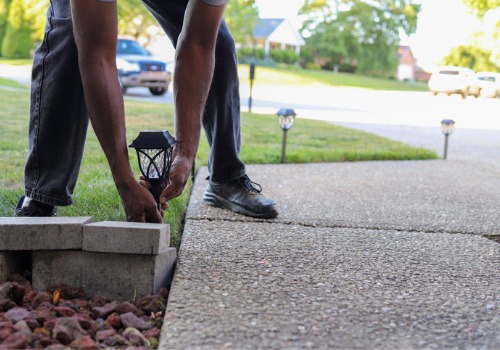 Our Timely Completion
Once you've approved your design, the team with Mobeck Lawn & Landscape is ready to get it done. Our team will ensure proper cleanup and waste disposal throughout the process, so you won't have any disruptions to the normal flow of your business. And we will walk you through the completed space for care and maintenance required. We're also available to keep your landscaping looking its best both today and into the future.
Contact us Today
Our team is ready to take on your next project. Give us a call today at 309-989-4496. We're sure you'll see why Mobeck Lawn & Landscape is the call to make for commercial landscaping in Peoria IL.