Call Mobeck Lawn & Landscape for Landscaping Services in Washington IL
When you are deciding who to hire to tend your land, you want to make sure you choose a company whose landscaping services Washington IL has been able to count on for years. That enduring relationship with our community shows a commitment to customer satisfaction and an ability to execute a multitude of projects. At Mobeck Lawn & Landscape, we are proud that we can tout our 400+ satisfied customers and years of service to our community. No matter the type of landscaping services you may need, make us your go-to company.
Informed by Study and Experience
Mobeck Lawn & Landscape began in 2015 out of owner Logan Mobeck's parents' car. Yet today, the company has grown thanks to hard work and study. Logan's commitment to bringing his customers the best led him to earn a degree in Horticulture Landscape and Turf Grass Management to better inform his work. The Mobeck team brings that expertise and commitment to each job. We promise you will love our work.
We also have a diverse portfolio and skill set. After all, any time you are working with nature, you are going to have to adapt. Fortunately, we have tackled all manner of landscape projects for many happy customers. Whether tending to trees or creating hardscaping to shape your space, our team is fully prepared to execute your vision. We can also help you design your best outcome if you just know you need a change.
Maintenance Matters, Too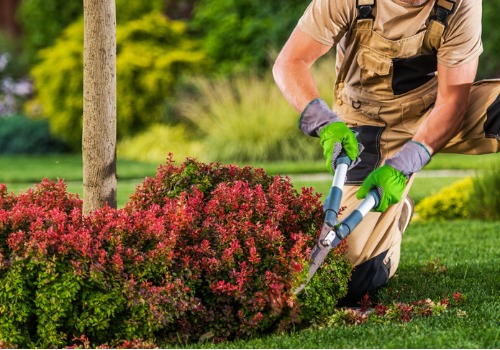 Since your landscape will always be feeling the effects of the elements, our team offers routine maintenance services too. We all know in these cold Illinois winters, you will need snow and ice removal. And throughout the rest of the seasons, you'll need constant lawn care and leaf removal. We are your one stop for all landscaping services Washington IL needs.
Request a Quote
Get inspired with all we can do by visit our gallery of past projects to spark some ideas. Or contact Mobeck Lawn & Landscape today to get us started on making your perfect outdoor space. When you need landscaping services in Washington IL, call us for a quote at 309-989-4496.