Precise & Professional Lawn Care for Washington IL
An attractive lawn is the result of many hours of hard work. But at Mobeck Lawn & Landscape, we know that many businesses and homeowners don't have this time to spare. That's where we come in! When you call us for professional lawn care in Washington IL, we'll carefully mow, trim and edge your yard to your preference. While we work, you can dedicate that time to something else, knowing that when you come back, your property will look polished and pristine.
The Mobeck Difference
With so many young kids out there desperate to earn a few bucks mowing your yard, you might wonder, why pay a professional? The answer lies in our equipment, capabilities and strong commitment to quality. These elements, when combined, make us the obvious choice for lawn care in Washington IL.
Quality That Can't Be Beat – At Mobeck Lawn & Landscape, we treat every yard as if it were our own. We mow in even, straight lines and pay strong attention to detail when we edge and trim. At the end of the day, our goal is to provide you with a lawn that is aesthetically pleasing and enjoyable to interact with. This is not always something you'll see when you recruit a friend or family member to maintain your yard.
Save Money on Machinery – With us, you'll also never have to worry about investing in or keeping up with lawn care equipment. From mowers to blowers to weed whackers and more, we supply everything it takes to care for your yard.
Beyond Basic Maintenance – While lawn maintenance is one of the main services we offer, it is certainly not the only thing we do. As a full-service lawn care company, we also provide landscaping, hardscaping, snow and ice removal and more. So whether you need a flowerbed, walkway or retaining wall, we can provide it—and we'll do so at a cost you can afford! Call today to learn more.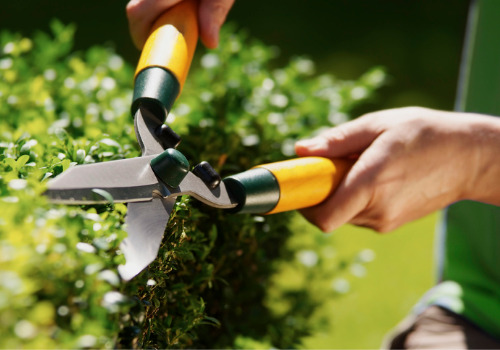 Learn More
For more information on our lawn care for Washington IL, or any of our other services, call (309) 989-4496. Or, to request a free quote, submit an inquiry through our online form. We are based out of Washington IL, and proudly serve commercial and residential clients throughout the area.