Looking to Improve Your Outdoor Living Space in Washington IL?
Your yard should be approachable and inviting. But it won't feel welcoming if the grass has grown too high or your hedges are out of control. Therefore, it is essential that you regularly maintain your outdoor living space in Washington IL. And for jobs that are too time-consuming or labor-intensive, you can count on the team at Mobeck Lawn & Landscape!
What is Mobeck Lawn & Landscape?
Mobeck Lawn and Landscape is a small lawn care company located in Washington IL. We have been around since 2015, when owner and founder, Logan Mobeck, began the business out of his parent's Grand Prix. Today, the company is just as committed to the cause. Only, now we have more cars, tools and staff members to support each job. Check out our About Us Page to learn more about our humble beginnings.
What Services Do We Offer?
As a full-service lawn care company, we offer a wide range of services for commercial and residential outdoor living space in Washington IL. So whether it is your yard you need help with or your company's, you can count on us to provide precise and professional results. See below for a full list of services.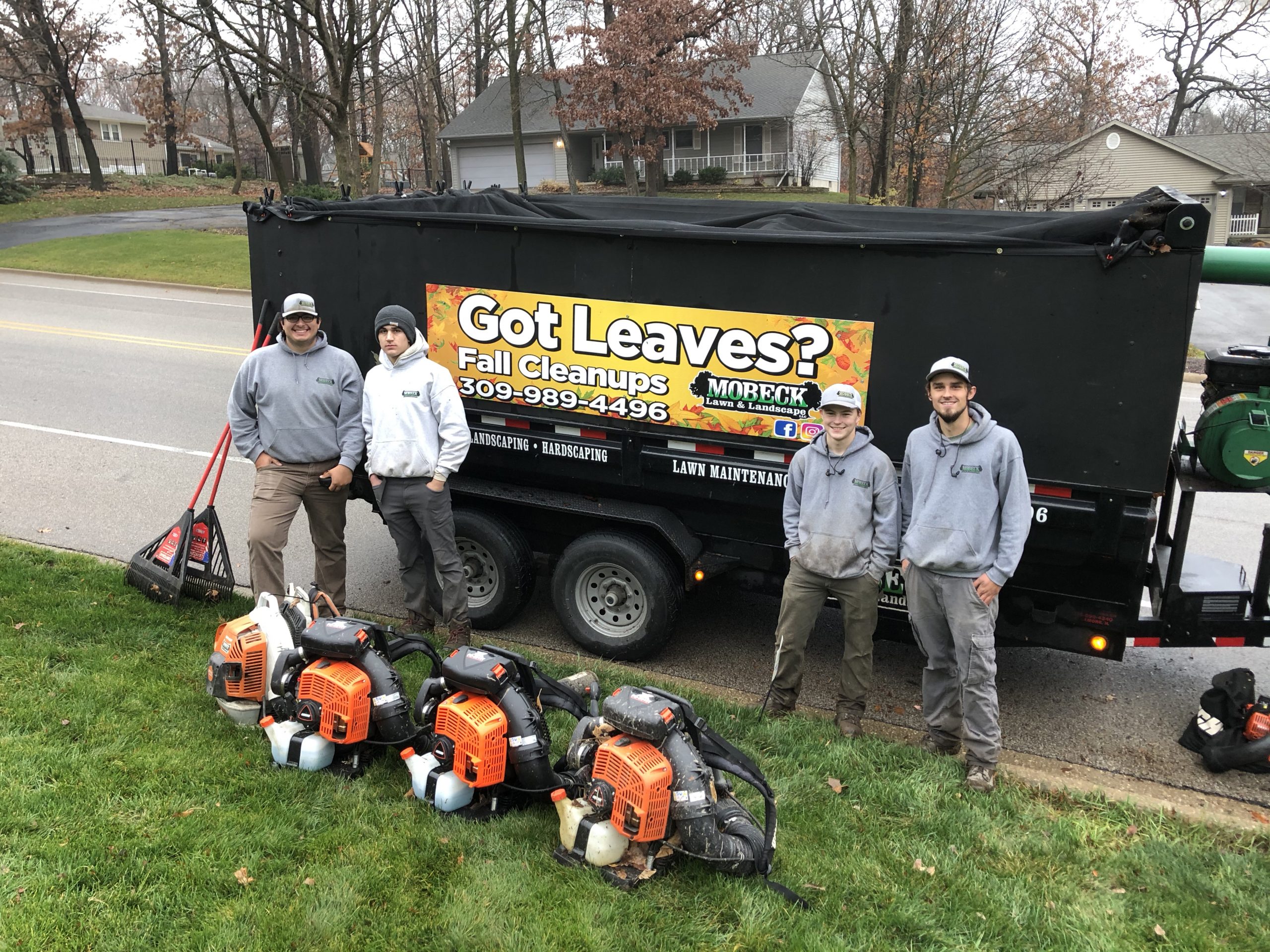 Ready Your Yard for the Spring or Fall
In addition to the above services, we also offer cleanup for both fall and spring. So when your yard becomes overflowed with leaves that threaten to stunt your grass's growth, you can call us to come out and clear the clutter away. Moreover, both services encompass several other tasks meant to prep your yard for the changing season. During our fall cleanup, we trim trees, shrubs and cut back on any perennials you may have. We also use this time to winterize your yard. In the spring, we mow, edge, weed, mulch and fertilize. To learn more about any of these services, contact our team today.
Contact Us
For help making your outdoor living space in Washington IL look it's best, call us today at (309) 989-4496. Or, to request a free quote, submit an inquiry through our online form. We are based out of Washington IL, and proudly serve commercial and residential clients throughout the area.