Do You Need Top Ice and Snow Removal Companies in East Peoria IL?
Trust Mobeck Lawn and Landscape this winter when you need service from one of the best ice and snow removal companies in East Peoria IL. Give your trusted local source for snow removal a call at 309-247-8202 to get a free quote.
Ice and snowstorms are unpredictable. It's hard to tell when the next one will leave your sidewalks, driveways, parking lots, and walkways impassable. However, one thing you can count on is the team of ice and snow removal professionals from Mobeck Lawn and Landscape. No matter when you need assistance, we can respond quickly to you to clear ice and snow. Our group of qualified professionals will save you the time, risk of injury, and hassles you get from trying to remove snow yourself.
To get a free estimate, contact us today. We provide service for both residential and commercial properties. Whether you own a housing complex with large parking areas or just a residential driveway, no job is too large or small. That's why we are one of the best snow removal companies in East Peoria IL.
Residential Service Available
Mobeck Lawn and Landscape provides services that help you get to work on time during the winter. In addition to being one of the top snow removal companies in Central Illinois, we also provide liquid or hard salt. That way, you can melt ice that accumulates on your roof, sidewalks, driveways, and other outdoor living surfaces. Plus, we can move the snowdrifts that are blocking you from where you need to go. Our team of qualified professionals can make sure you don't get hurt trying to remove ice and snow by yourself this year.
Service for Commercial Properties
Keep your business open by clearing a path for your customers with one of the top, local snow removal companies. Mobeck Lawn and Landscape pros can quickly provide easy and safe access to your company. Whether you need salt for walkways and sidewalks or to move snow piles, we've got you covered. So, get an edge on your competitors by minimizing the intrusion to your business operations with our snow removal team this winter.
Emergency 24-Hour Service Available
Weather forecasters can give us an idea of when to expect snow or ice. However, they rarely nail down area where and the exact time when the storm will hit hardest. That's not a problem with Mobeck. Our teams provide 24-hour on-call services. Whether snow and ice fall in the early morning, dark of night, or other inconvenient times, we keep up with the storms and provide prompt ice and snow removal.
We Offer a Service for Every Season
No matter what part of the year it is, Mobeck Lawn and Landscape has you covered with helpful services. Sure, we are one of the best ice and snow removal companies in East Peoria IL. However, we are also among the top providers for the following services: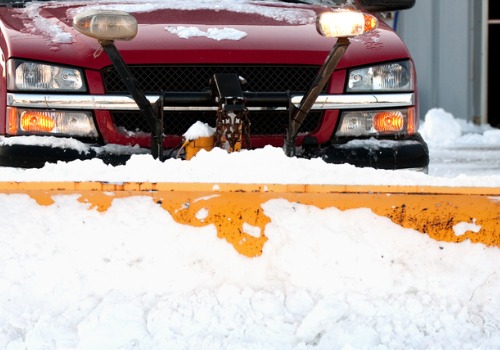 Free Quotes from One of the Best Snow Removal Companies in East Peoria IL
We understand if you want to shop around for services from the best snow removal companies in East Peoria IL. However, we are the preferred choice for residential and commercial properties in Tazewell County IL. Get a free quote now by calling 309-247-8202. If you prefer, you can also contact us online for a free estimate.