How to Choose from the Best Landscaping Companies in Washington IL
It's your land and you want the best of the all the landscaping companies Washington IL has to offer. But how do you go about making that choice? Finding a company that has years of experience and is capable of tackling landscaping at the design, execution, and maintenance phase is a good start. You'll want to choose a company that is experienced enough to have hundreds of satisfied customers. And you will want a company that is big enough to be able to get to your project in a timely manner while maintaining the personal touch of a small business. Mobeck Lawn & Landscape ensures you never feel like you get lost in the shuffle. We're proud to be a top landscape company in central Illinois.
Trust Mobeck Lawn & Landscape
Since starting Mobeck Lawn & Landscape in 2015, our company's owner, Logan Mobeck, has bridged the gap between small business attention and big business ability. Mobeck has grown from the inside out. First, Logan achieved a degree in Horticulture Landscape and Turf Grass Management. He then grew our staff and fleet. From the beginning, Logan has made sure that every day, our team is more capable than the last.
In fact, Mobeck Lawn & Landscape now offers a breadth of services that includes year-round lawn maintenance in addition to landscape and hardscape design. As lawn care experts, we also provide core aeration for a lavish yard, fall and spring cleanup services, and mulch installation. In winter, we're your go-to source for snow and ice removal as well. And, of course, we're also pros at landscaping and hardscaping your yard, from design to installation. We're proud to be your go-to outdoor experts.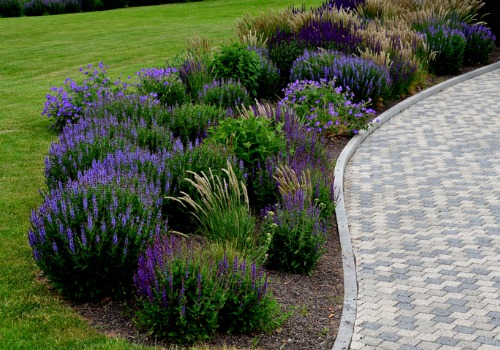 There is Only One Call to Make
Whether you are still deciding or are ready to request a quote, Mobeck Lawn & Landscape is here for you. You can visit our gallery of past projects for inspiration or give us a call today. You will be glad you chose us to be your landscaper. And we are sure you will tell everyone you can that Mobeck Lawn & Landscape is the best of all the landscaping companies in Washington IL.
Get in Touch
We invite you to give us a call today at 309-989-4496. You can schedule a consultation or request an estimate for your dream yard. We look forward to bringing it to life.