The Local Landscapers East Peoria IL Can Count On
Since starting Mobeck Lawn & Landscape out of his parents' car in 2015, Logan Mobeck has been hard at work. He's been building his company to be the kind of local landscapers East Peoria IL knows will come through when they need them. Fueled with that drive to be the best, Logan couldn't leave his profession to chance. He earned a degree in Horticulture Landscape & Turf Management so he would be fully prepared for any needs his customers have. Armed with that knowledge, Logan and the entire Mobeck team have been growing into a company with over 400 satisfied customers. They are ready to make you the next member of that club.
We'll Adapt Your Landscape to your Needs
Our team knows that not all homes come with an elevation that is perfect for your family's hobbies or needs. That's why we are prepared to offer quality hardscaping that can allow you to alter your land and create your perfect oasis. Hardscaping is the use of man-made structures to alter the terrain. Retaining walls, paver paths, and patios are just some of the more common uses of hardscaping to create outdoor spaces. By using hardscaping, our team can unlock unlimited possibilities for your landscape and open your options beyond your belief.
Mobeck Lawn & Landscaping is also equipped to install lighting within your landscape design. If you want a pool lit up for nighttime swims, or you want your outdoor living spaces to stay bright as night falls, we've got your back. Our technicians know how to create a 24-hour outdoor space you'll enjoy throughout the year. Not only can we help you plan the perfect yard, but we'll bring it all to life, too.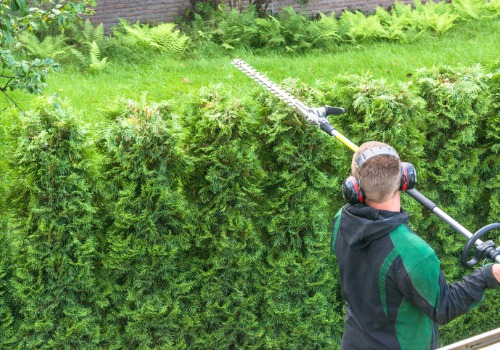 We're Always Here for You
We also know that no outdoor space is maintenance free. That's why Mobeck Lawn & Landscape offers all-season services, including year-round lawn care, leaf removal, mulch installation, and gutter cleanup. We also provide snow and ice removal with our 24 hours, on-call service. Our team will keep your space looking as beautiful as the day we finished installing it and keep you enjoying it throughout the lifetime of your home. We work hard to be your local landscapers in East Peoria IL.
Call Mobeck Lawn & Landscape Today
Ready to get inspired to create your own outdoor oasis? Give us a call to request a quote. You will be glad you chose Mobeck Lawn & Landscape to be your local landscapers in East Peoria IL. Get in touch at 309-989-4496.