Where to Find Landscape Design in Morton IL
Anyone looking for landscape design in Morton, IL should be on the lookout for professionals with genuine experience. You should be able to check out their previous work and see how their former customers feel about the work they had done. Next, you will also want to find a landscaper that can utilize the natural flora of Central Illinois. You will also want to find a team that can alter and create structure to suit your wants and needs. Finally, you might even want a team that can bring some light to the night so you don't have to wait for the perfect day to enjoy your view. Fortunately, Mobeck Lawn & Landscape checks all the boxes.
Why Choose Mobeck Lawn & Landscape
Most people think that the natural contours their land determines how they can use it. The professionals at Mobeck have years of experience in hardscaping, which allows us to create exactly the space you're looking for. Hardscaping is the use of stone, gravel, brick, wood, or pavers to create structure in your landscape. That hilly backyard can be turned into a stepped entry to a level seating area where you watch your sunsets or sip your morning coffee.
Mobeck Lawn & Landscape can also use landscape lighting to allow you to use your outdoor spaces for dinners and late-night gatherings. We can brighten nights around the pool or make sure you can star gaze without tripping over unseen obstacles. Our technicians install and understand all the equipment you'll need for your 24-hour outdoor area.
Let us take your vision and turn it into reality. We will walk you through all your options, including planning the design to bringing it to life. Our experience allows us to give you spot-on estimates, so the only surprise will be how much you love your new yard.
The Mobeck Difference
The team at Mobeck Lawn & Landscape has been serving our community for years. We even have hundreds of satisfied customers to prove it. Explore our website gallery to view a variety of work we've done for our clients. Our work is so reliable, we have a 5-star Google rating and have been accredited by the Better Business Bureau. We also offer a variety of services to ensure your yard looks great year-round.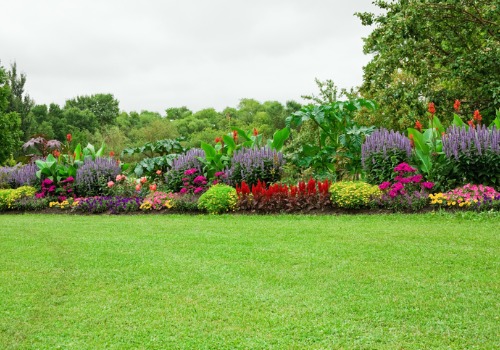 Get in Touch
In addition to the work we do, Mobeck Lawn & Landscape promises to prioritize our customers' experience. We offer a live chat tool that can answer your questions. We also provide free estimates. If you are looking for landscape design in Morton, IL make sure you contact Mobeck Lawn and Landscaping today at 309-989-4496. You'll be glad you did.