Create the Perfect Outdoor Living Space in Morton IL
There are many options for creating the perfect outdoor living space in Morton, IL. In fact, there are so many options, it can be difficult to decide which way to go. Should you use stone for a seating area or plant perennials for pollinators? Do you want a retaining wall to level your lawn? Or would you rather keep the log rolling hill for the grandkids? When you're making this kind of decision, you need an experienced and skilled landscaping team to take you through your choices and execute your vision. That's where Mobeck Lawn & Landscape comes in. Trust us to plan your outdoor living space.
Let Us Bring Your Outdoors to Life
One thing that is critical for an outdoor living space is finding an expert who knows the Central Illinois area. They should have a history of working with the local landscapes and foliage so they know exactly what will flourish and how to ensure its long-term stability. You want a company who has proven they can handle the job quickly and professionally, too.
When you hire Mobeck Lawn & Landscape, we will walk you through the process of creating your dream outdoor living space, from start to finish. We are able to design your landscape, plus execute your vision with pride. If you want less grass and more structure, we will work stone and structure into your landscape in a way that impresses guests. Whether it's a retaining wall, a paved patio, or a path to your favorite spot, we can design and install a hardscape that is beautiful and long-lasting.
Mobeck Lawn & Landscape even offers snow and ice removal in the winter and full property leaf removal during the fall. You will always be able to access your outdoor living space, no matter what the seasons bring.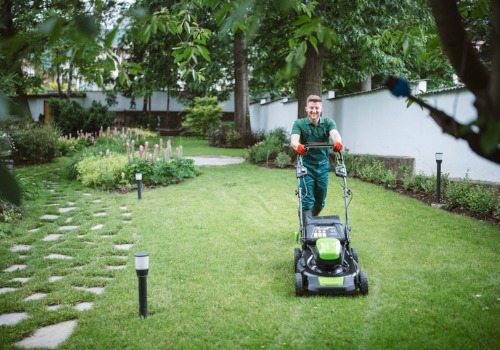 Why Choose Mobeck Lawn & Landscape
Mobeck Lawn & Landscape has been serving communities throughout Central Illinois for years and already has over 400 satisfied customers. In fact, we are accredited by the Better Business Bureau, so you know you can count on us to get the job done right. We are insured so you know you can trust us. What's more, Mobeck Lawn and Landscaping even has a 5-star Google rating. We are proud that so many customers have trusted us for so many years.
Get in Touch
Whether you're wanting a stone patio around your pool or a tree lined property boundary, Mobeck Lawn & Landscape is your go-to solution for an outdoor living space in Morton, IL. When you are ready, contact us at 309-989-4496 to set up a consultation and begin your journey to the perfect outdoor oasis.